Promotional Products
Promotional products are one of the best ways to get your business' name out there and into the hands, hearts and minds of customers. Whether you're looking to give away a little swag or want to brand larger items for trade show and convention purposes, Sun Graphics Printing will help you put your name on all the right products.
Our experience with custom product printing in Yuma, AZ stretches over thousands of items. From koozies, pens to tote bags, whatever your vision for promotional products is, we'll get your name and branding on them. Let us help you leverage the power of branded promotional products.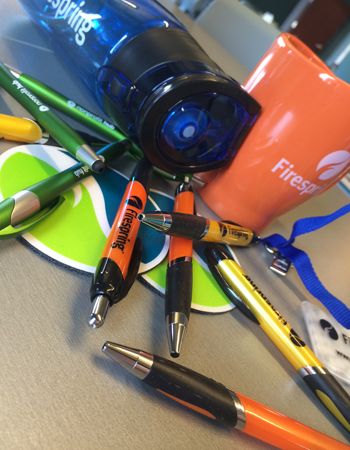 Ready to get started?
Get a Quote!